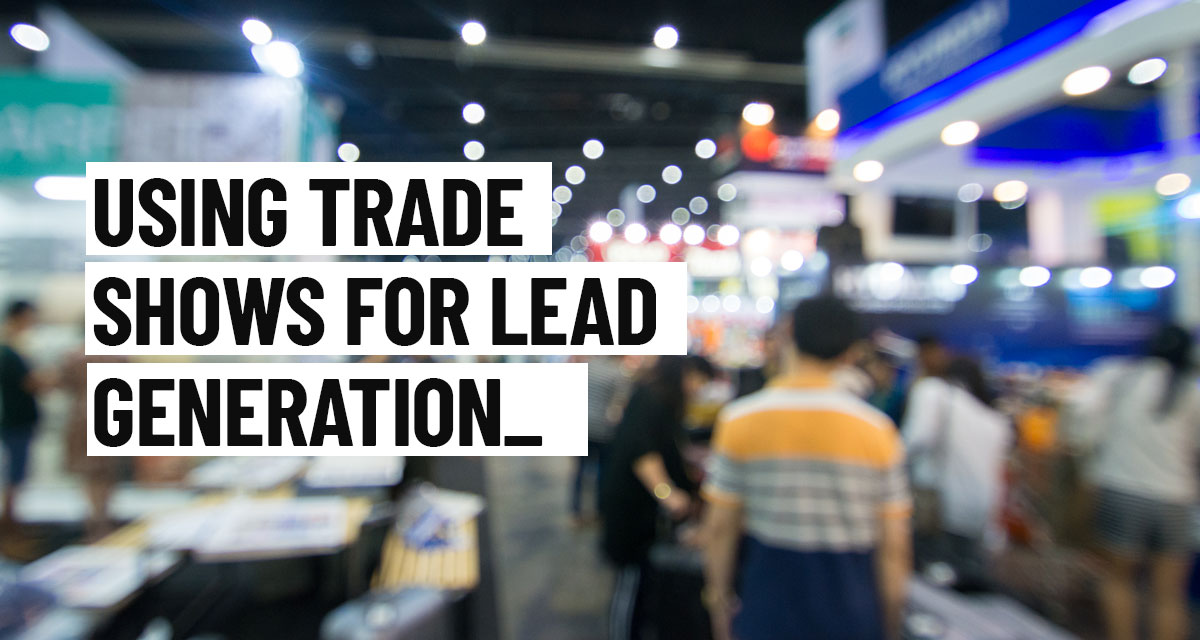 Using Trade Shows for Lead Generation
Trade shows are great sources for lead generation. Here's how to generate more leads at your next show.
Plan for Before, During, and After. Pre-show direct mail and email campaigns, advance digital and print ads, at-show sponsorships, and post-show follow-up efforts can up your lead-gen game. Promoting your participation leads to better returns on your trade show investment.
Make News. Get the word out about new product launches ahead of time by sending a short press release to key industry publications and trade show directories. Include a link to your website and other contact information as appropriate.
Be Social. Social media posts and emails during the show are a good way to keep your name in front of prospects and customers, and a reminder for people at the show to stop by for a visit. See here for more information on leveraging social media for lead generation.
Get Names. Make lead generation a priority at your booth. Take advantage of technology such as business card readers, QR Codes, and badge scanners to make it easy for attendees as well as employees who are working the booth.
Geo-Fence Your Audience. Geo-Fencing is a type of location-based marketing that lets you reach smartphone users within a tight geographic area. For trade shows, geofencing (and subsequent retargeting) is a powerful lead-gen tool. This campaign approach helped us generate 10x industry-average click-throughs for a client wishing to reach new prospects. You can read the full case study here.
Trade shows are just one of the many tactics a B2B company like Triad can use to generate high-quality leads. The best lead-gen efforts are a result of cohesive campaigns across several marketing channels – from email, to direct mail, and more. Check out our full article, The Art of B2B Lead Gen, to see how a multi-channel approach can help you reach your target customers.