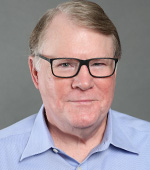 Tom Prikryl, President and CEO
As Triad's president, Tom is intimately involved in setting strategic direction for all client brands and enjoys cultivating a working relationship with each client. He has an innate passion for business and is the go-to guy for many clients who are dealing with sales and marketing challenges. Tom founded Triad in 1994 after leading the B2B division of one of Dallas' leading agencies, Berry-Brown Advertising. Prior to this, he managed Popejoy and Fischel's Houston operation.
Tom's professional career spans more than 30 years in B2B advertising and marketing, serving clients engaged in a broad range of industries. Tom is one of the region's most accomplished and experienced business-to-business professionals, having previously been honored as DFW's Sales and Marketing Executive of the Year.  Recently, he was recognized as one of the Dallas Business Journal's "Who's Who in Energy."  He is a graduate of the University of Texas at Austin.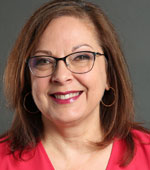 Cheryl Roberts, Sr. Account Executive
Every marketing and advertising agency should have someone on the leadership team with experience across a variety of industries. Cheryl's diverse experience at both GM and EDS enriches Triad's perspective. She has led organizations, processes, and project management efforts in multiple industries including marketing, manufacturing, IT, legal services, sales, entertainment, and media consulting.  Cheryl hails from Bad Axe, MI and graduated cum laude from Alma College with a Bachelor of Arts in Speech and English.
When Cheryl was an Account Manager with EDS on the General Motors account, she spearheaded the creation of a systems development process that included the creation of process checklists and strict procedures designed to improve workflow and guarantee organization and accountability.
That strong process orientation elevates Triad's ability to service clients with an effective workflow follow-up process.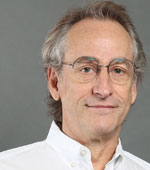 David Hospodka, Creative Director
David Hospodka is a Nebraska native whose experience in advertising and marketing in the DFW area spans more than 20 years. As a true marketing veteran with an extensive agency background, David has worked with clients ranging from large Fortune 500 companies to smaller independently owned operations in industries including CPGs, technology, retail, insurance, hospitality, foodservice, and more. He adds a special skill set to the agency that's expertly aligned with the needs of B2B clients.
David is a big thinker, creative problem solver, and has a sharp eye when it comes to the details. When describing his approach to B2B campaigns, he says, "My approach is simple: the creative product should do more than look good, it should be on-message and on-brand — regardless of channels or media. It's not art; it's advertising."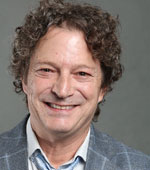 Tony Ammerman, Associate Creative Director and Senior Copywriter
Tony is a veteran of the Dallas advertising and marketing community, with more than 25 years of experience serving clients in food and beverage, technology, telecommunications, financial services, healthcare, oil and gas, and many other industries. At Bozell & Jacobs, he served 10 years as a copywriter and creative group head, assuming creative and strategic responsibilities. He co-founded The Mountain Group, a small, full-service print and digital agency serving national accounts, leading the agency for 12 years.
In the role of Associate Creative Director and Senior Copywriter at Triad, Tony supports the agency's clients in strategic planning, concept development, and copy/content creation. Tony is a magna cum laude graduate of Southern Methodist University, with a Bachelor of Arts degree in English and Political Science.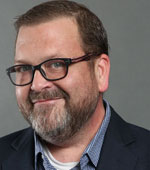 Christopher Stanley, Senior Art Director
Christopher brings over 25 years of experience to the Triad creative team. He has served successfully in roles on both the client and agency side, where he acquired a high level of experience in the marketing of building and construction materials, as well as food and beverage.
Christopher's breadth of work includes involvement across print, video, website, and digital assignments. In the role of Senior Art Director, he is engaged in concept development, creative design, and production support for Triad's clients.  Christopher holds a Bachelor of Arts degree from the University of Texas at Austin.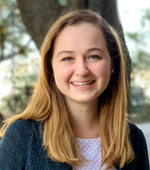 Callie Beard, Digital Strategist
Callie joined Triad B2B Agency as a recent graduate of William & Mary, where she earned a Bachelor of Business Administration in marketing, and a Bachelor of Science degree in Biology. She is a native of Houston, Texas, and now resides full time in the Dallas area.
At Triad, Callie is instrumental in supporting the agency's digital efforts, assisting with our clients' social media content planning, scheduling, and follow-up reporting, while keeping Triad up to date with the latest marketing automation and digital management tools.
In her spare time, Callie and her fiancé enjoy playing tennis and raising their two cats, Lady and Lucy.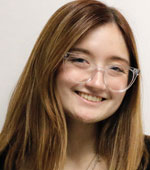 Trinity Morales, Marketing Intern
Trinity Morales is completing her senior year at Dallas Baptist University, where she is pursuing a bachelor's degree in Commercial Art. In her undergraduate role, she has studied graphic design and marketing. She has worked in DBU's marketing department and served as Marketing Officer of her sorority.
As Marketing Intern at Triad, Trinity is involved in the management of marketing databases, CRM systems, and digital media kit libraries for the agency and its clients. She also has the opportunity to assist the creative team on select assignments, and is involved in digital distribution, including email and social media.