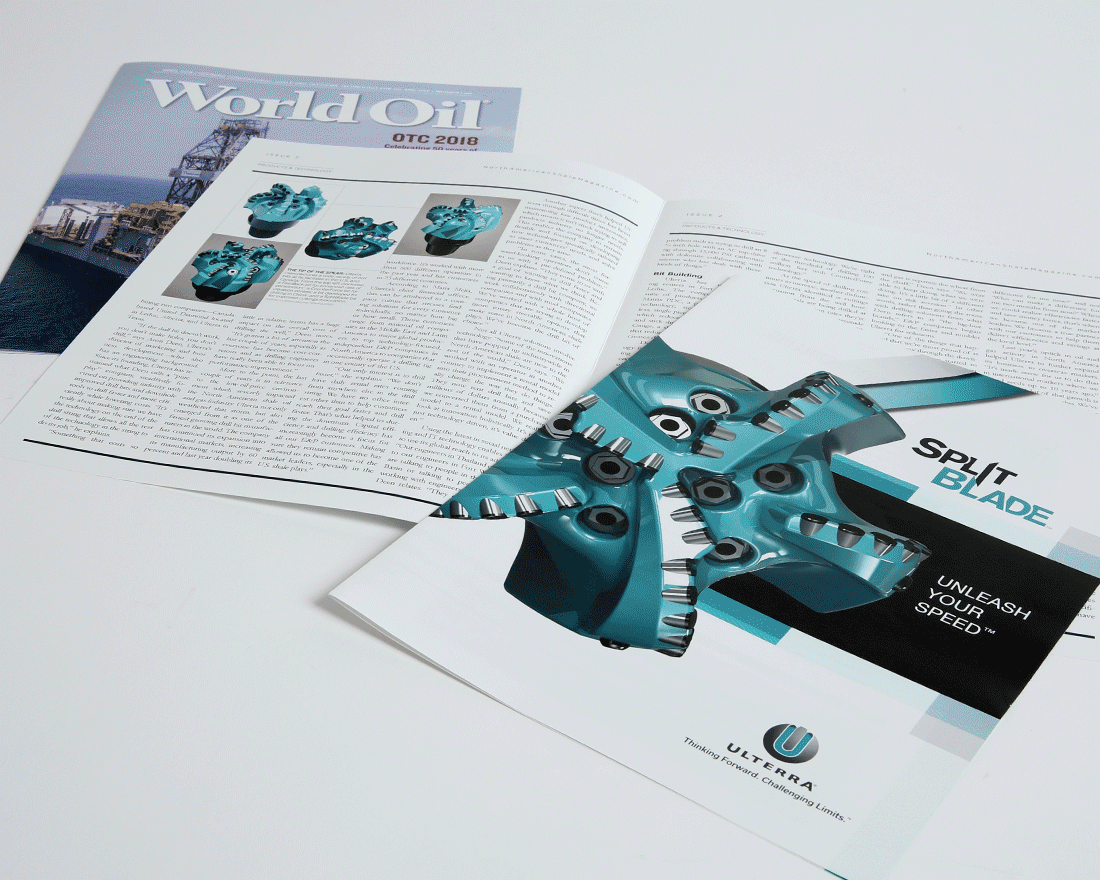 OPENING DOORS
The need to solve a sales channel challenge – or address a key opportunity – often leads to unique solutions. We develop programs for sales organizations that help penetrate new market segments, expand into new geographical areas, and target specific companies, paving the way for sustained engagement.
Ulterra. Triad developed an integrated product launch effort to power one of the oil and gas industry's most successful new product introductions of the year, as evidenced by sales of $10 million within the first six months. The integrated effort included video presentations, digital and magazine advertising, preprinted magazine inserts, direct mail, and featured editorial coverage in leading trade publications.  

Alcoa. Triad designed an automotive industry mailer targeting key automotive engineers and designers. Alcoa was able to make progress in this hard-to-reach industry, with opportunities for product evaluations and technical presentations.