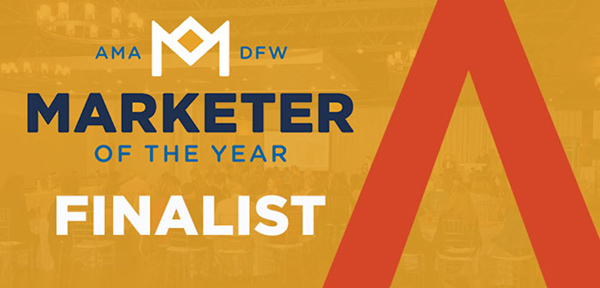 Triad A Finalist as AMA's 2019 Marketer of the Year
Triad B2B Agency of Dallas has been honored as a finalist in the American Marketing Association's 2019 Marketer of the Year Awards. The agency is being recognized for its work in the Direct Mail Marketing and Energy Marketing award categories.
In the Direct Mail Marketing category, Triad is being celebrated for its "Bit in a Box" campaign for Fort Worth-based Ulterra. The campaign was devised to raise awareness of among difficult-to-reach corporate level decision makers. The campaign consisted of a 4-color, laminated carrier box containing a scale-model Ulterra drill bit and a 4-color brochure. Messaging highlighted the record-breaking performance of Ulterra drill bits in the Permian's Midland and Delaware basins, while emphasizing the company's unique capabilities in the areas of engineering, manufacturing and support.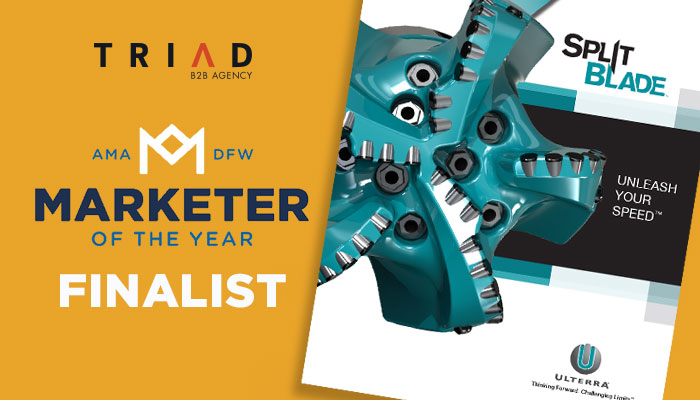 In the Energy Marketing category, Triad is being recognized for an integrated Advertising and Public Relations effort in support of a major new product launch for client Ulterra. The integrated marketing effort included print advertising, public relations, and in-depth feature articles developed in conjunction with leading trade publications. The product launch of the SplitBlade drill bit broke company records for market penetration, sales, and total feet drilled within the first six months.
"Having the opportunity to work with great clients is always the best reward, and the thing that keeps us inspired on a daily basis," says Tom Prikryl, President and Founder of Triad B2B Agency, and a 40+ year veteran of the B2B marketing industry. "Being celebrated as a finalist at the American Marketing Association's Marketer of the Year Awards Gala is a great recognition of the high-impact work we are doing for our clients."
The awards will be announced at the Marketer of the Year Awards Gala, hosted by the Dallas/Fort Worth Chapter of the AMA on May 2nd.
About Triad B2B Agency
Triad specializes in B2B marketing communications. Founded in 1994, the agency is active in oil and gas, aerospace, building materials, financial services, automotive, industrial distribution, control automation, healthcare technology, supply chain management and more.