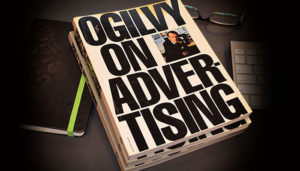 Advertising Lessons
"You Don't Meet Many Dumb People in Advertising," and Other Advertising Lessons
I got my first job in advertising as the result of a college paper I'd written. It was about a scene from Shakespeare's "Henry IV Part 1," where Falstaff — not scared to be a coward — is questioning the whole concept of "honor." I was there, interviewing for a job any young writer would die for, with no experience, no advertising credits in college, and no advertising portfolio.
Little did I know, I was talking with a local legend in Dallas advertising: the late, great Les Gibson. I would come to have a lot of good stories about him in later years.
"It's good writing," he said, when he finished reading my paper. "But what do you know about advertising?" Part of me felt frozen. Was this my Falstaff moment? Should I stay and fight? Fold up and disappear? Or try to talk my way through it?
"I've never had the chance to write an ad, but I'm willing to learn," I found myself saying, not sure what he would make of the answer. But a thought seemed to cross his mind, he got up from his desk, told me to hang on, and disappeared down the hall. A few minutes later, he returned with various objects and papers in hand – a bar-code reader, some pictures of software screens, and a painted porcelain eagle.
"Three spec projects, if you want to take a shot," he said, laying the items on top of his cluttered desk. "The bar code reader reads bar codes, and this model is the newest and smallest one. The software needs a name and an ad written. The eagle is for an ad in The Reader's Digest. Call me next week and show me what you've got."
I left the interview feeling equal parts excitement and fear about the speculative "test" work I had just been given. I wasn't really sure where to start! So, I did the only thing I knew to do at the time: I looked for answers in books. I bought a hardbound classic called Ogilvy on Advertising at the local bookstore that afternoon, and read it cover to cover, including captions, that evening. It was a joy to read, and it told me everything I needed to know that day.
I called Les the next morning to say I had the ads ready
He told me to come in. "Let's see what you got."
Les smiled when he saw the first headline, then took a red pen to my copy. "You're missing something, here," he said. "Something important. If you want to write copy, it's one thing you can never forget."
Then he said something else unforgettable: "I'm rolling the dice here, but I'm willing to take a chance on you."
Here are some advertising lessons I learned that day
Don't let a lack of experience stop you from pursuing your goals. If you think you can do it, you probably can.
You can learn what you need to know quickly, if you look in the right places.
Work is always best when it's fun, so make it that way.
Seize opportunities, they are important.
Show your enthusiasm. It's the only way others will see it.
Put time on your side; you might need it later.
Let people know your interest – that's the first step in collaboration.
Apart from headlines, photo captions are the most-read part of an ad.
Give young people a chance. There's a first time for everything and everybody.
Remember those who took a chance on you.
Always include a call to action in your copy.
– Tony Ammerman, Sr. Creative Contact